This house was inspired by an 18th century engraving from a collection by Kraft and Ransonnette. A 350m² building has 2 floors of 175m² each, with reception rooms on the ground floor and private rooms upstairs. A basement can also be converted to suit your requirements (swimming pool, gym, garage, etc.).
It is called the "Maison du Collectionneur" as a reference to the pavilion built by Jacques-Emile Ruhlmann in 1925.
The project is designed as a whole but entirely modular (to meet your desires/requirements) and is available for construction.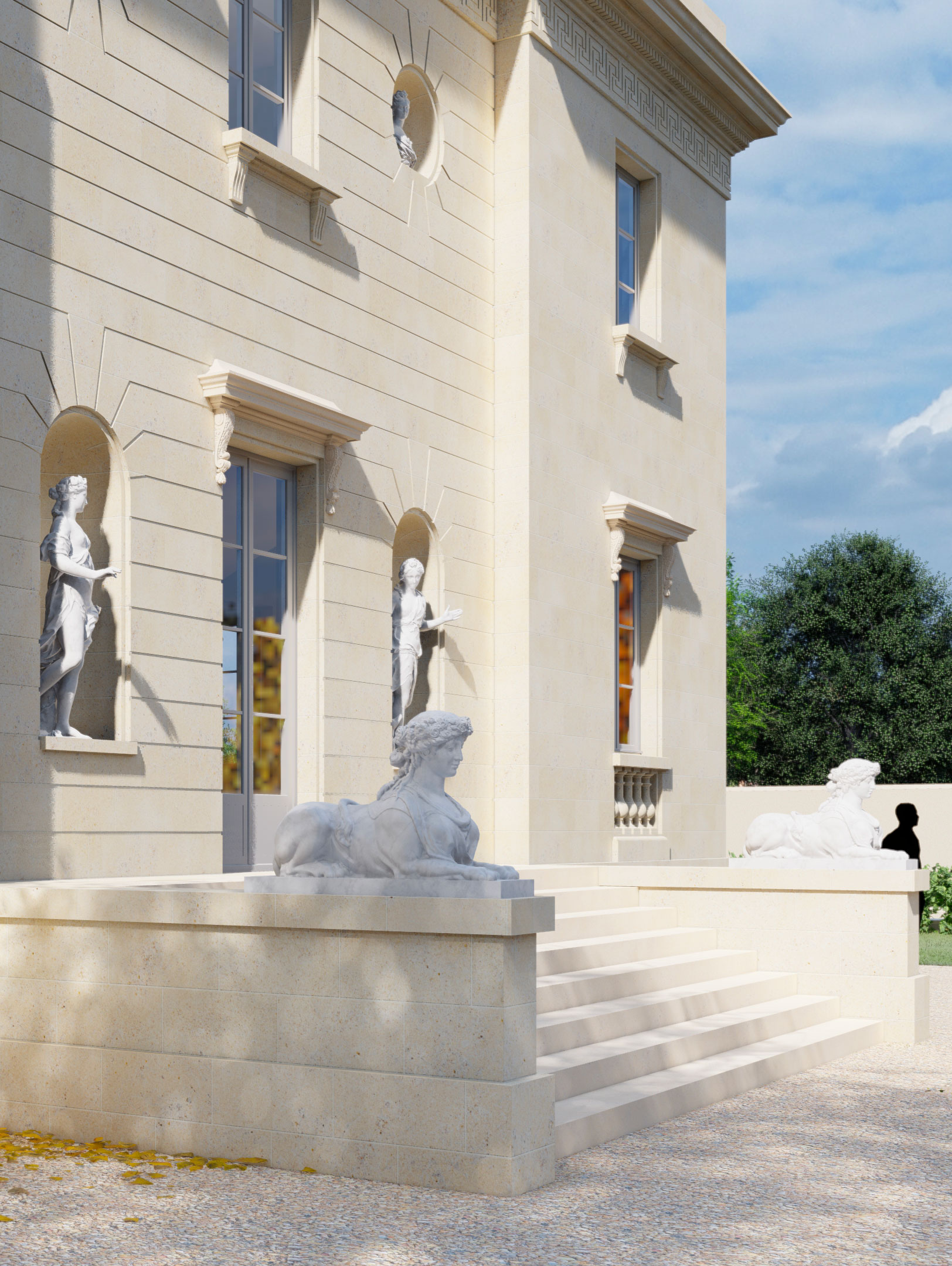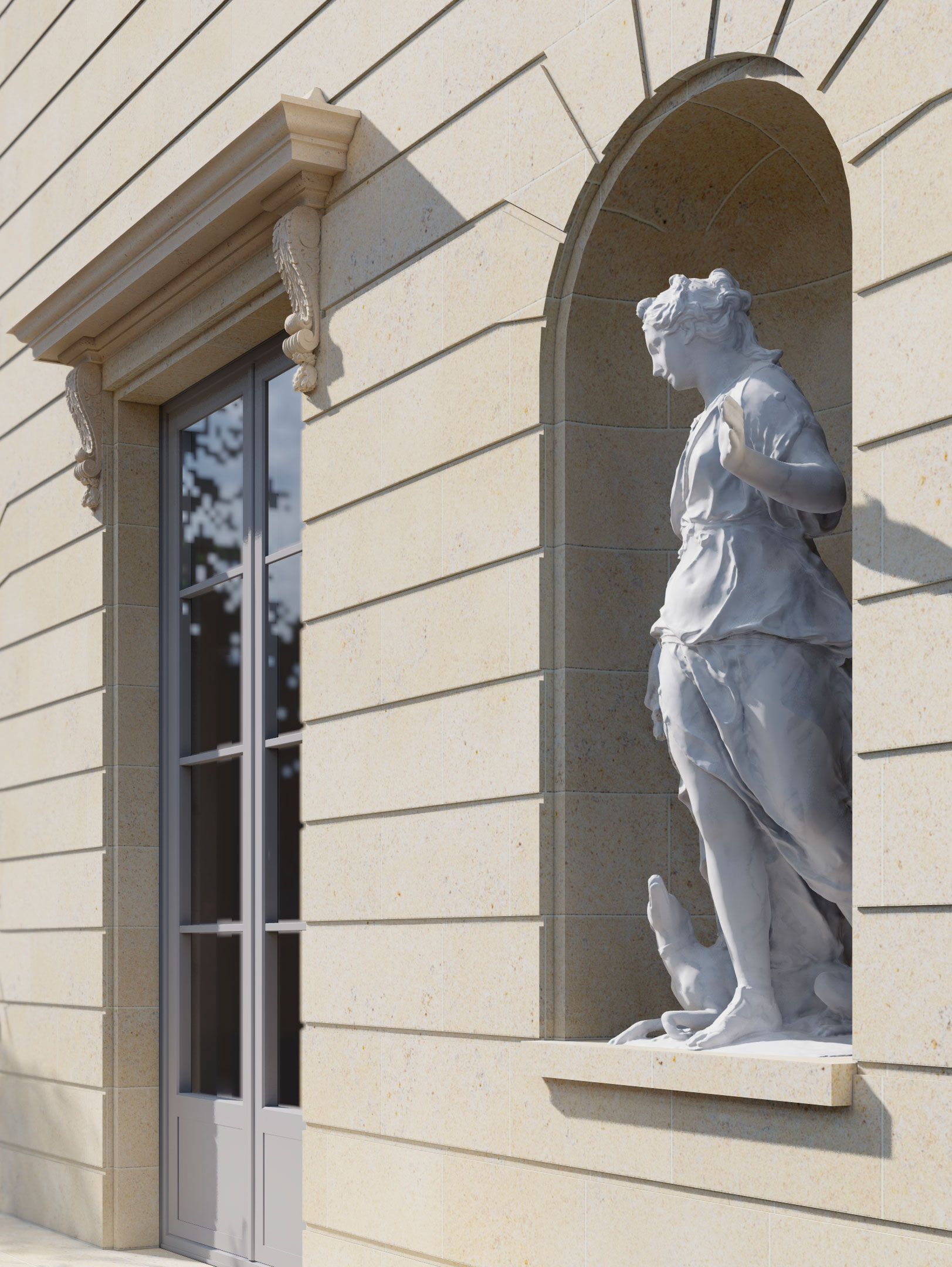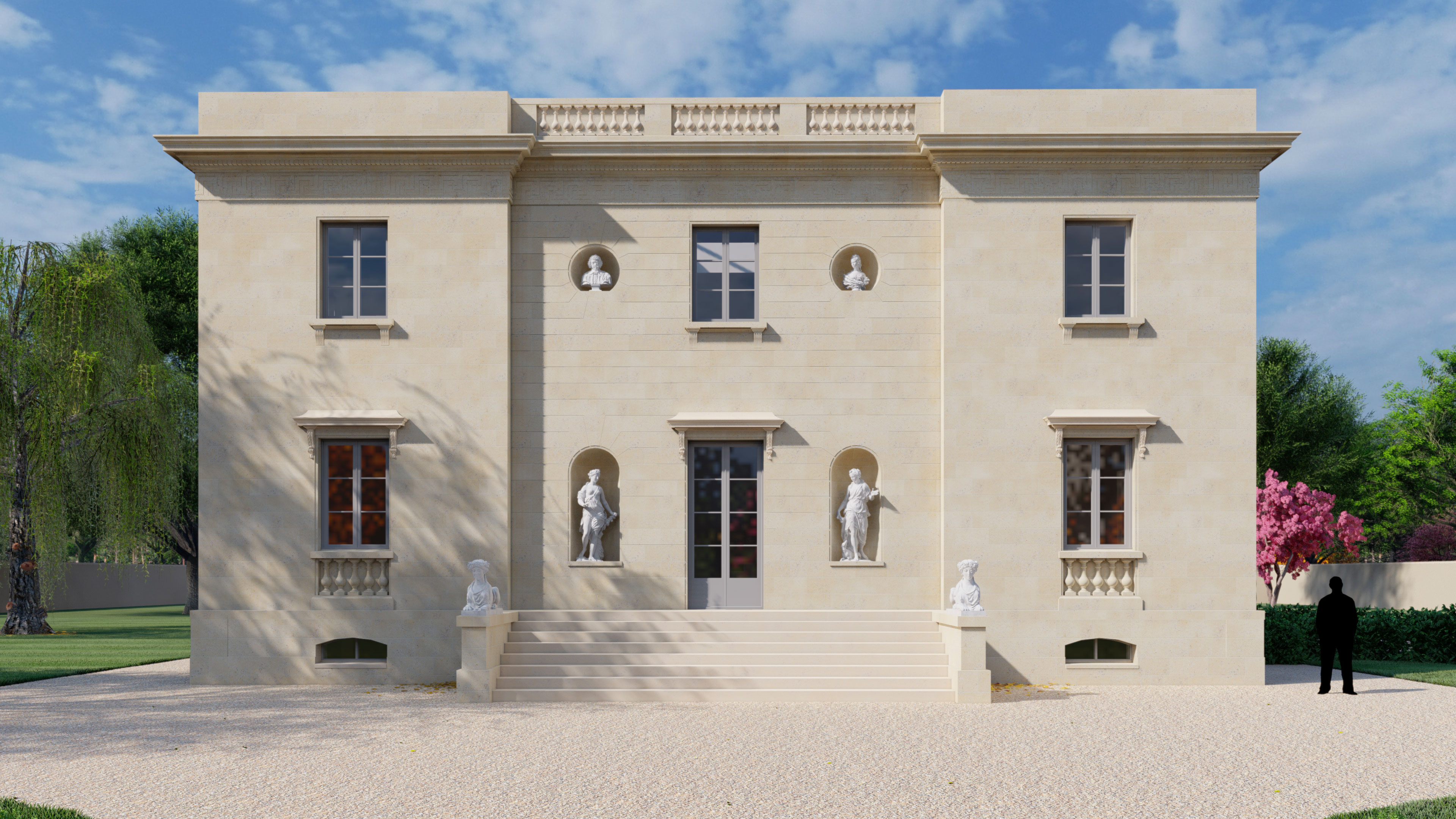 —
Inspiré d'une gravure du XVIIIe siècle
issue du recueil de Kraft et Ransonnette.
—