Restoration
The Royal Railings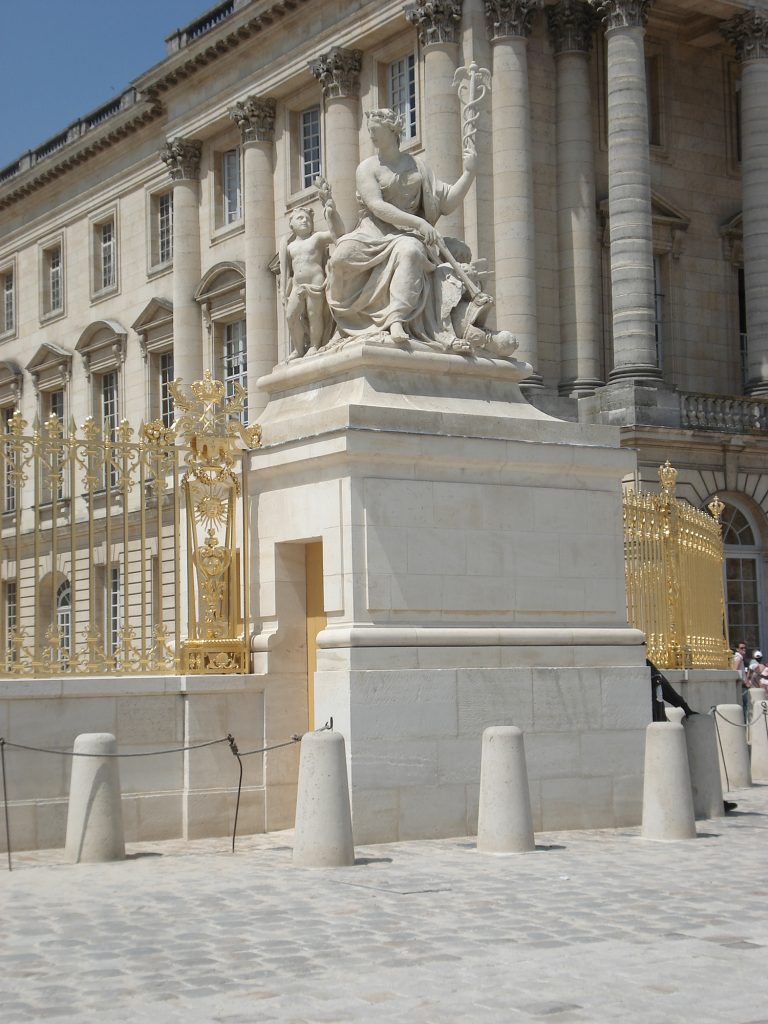 Symbolising the segregation of the King and the people, the Royal Railings were removed in 1789 at the time of the Revolution and never replaced. In 2003, Château de Versailles launched a huge reconstruction plan including the restitution of these magnificent railings designed by Jules Hardouin-Mansart in 1680.
Louis-Jospeh Lamborot and his company were commissioned to oversee this project. Then began in-depth, almost archaeological research to find the trace of the original railings. In 2008 the foundations were laid as were the two stone sentry huts beneath the statues of Peace and Abundance, the works of sculptors Coysevox and Tuby.
Restoration
The Gabriel Hall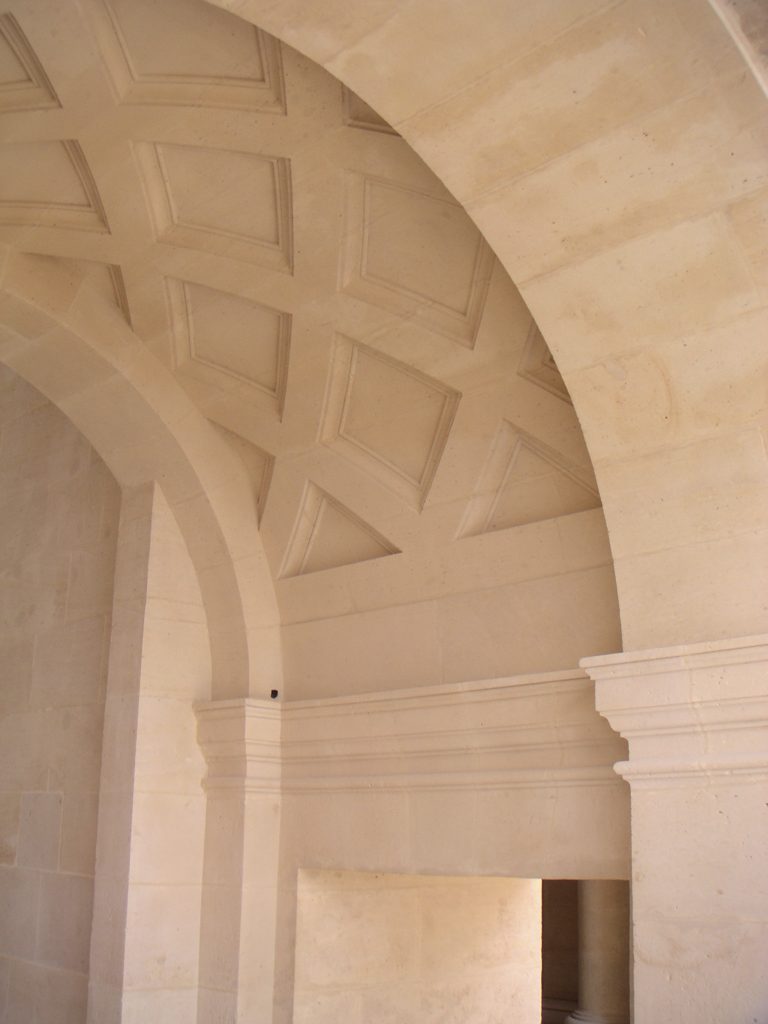 The so-called Gabriel wing can be found at the north end of Château de Versailles' Royal Court. The hall's construction began in 1774, led by architect Ange-Jacques Gabriel under the reign of Louis XV. After the King's death it was never completed. Still intact, the magnificent vaulted ceiling in the Gabriel hall was finished by Louis-Joseph Lamborot's team in 2003. Working from original plans, the vaulted coffered ceiling with its stone roses was finally revealed. Continuing and finalising a project three centuries later was a moving experience!