Historical reconstruction
Hôtel de Noailles, Saint-Germain-en-Laye, France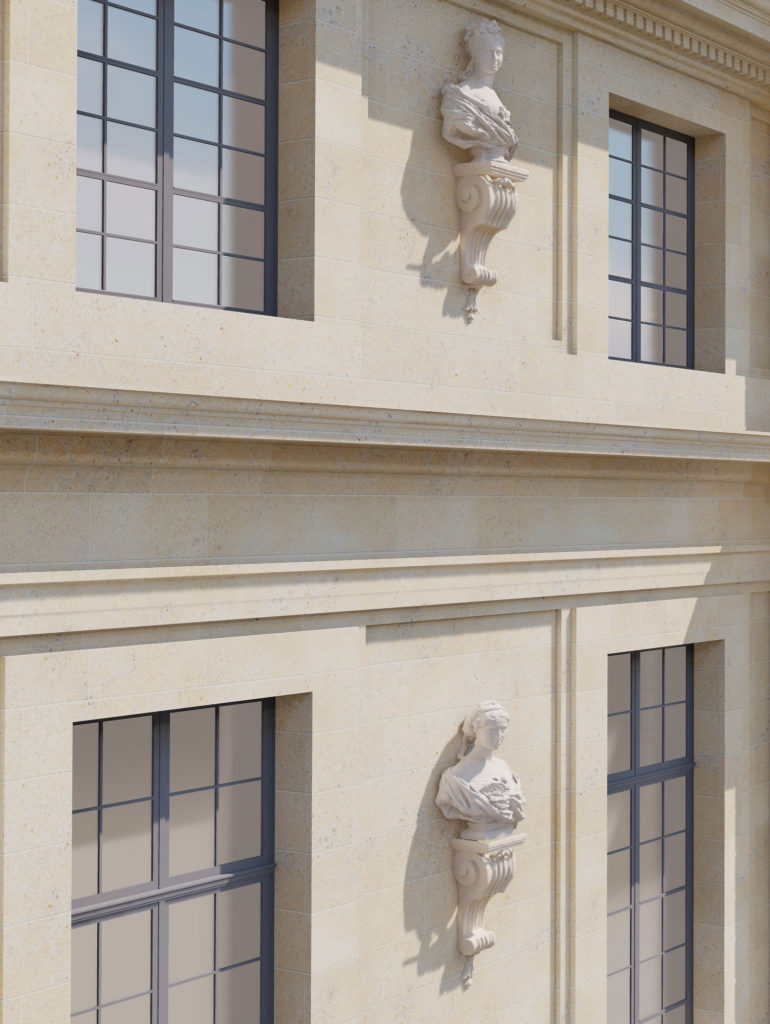 In 2019 Hérès acquired new software to model gardens and landscaped spaces: architectural projects can now be presented in an environment that expresses their own style with sensitivity.
A first ambitious demonstration involved the reconstructions of the gardens and the Hôtel de Noailles in Saint-Germain-en-Laye. This exceptional residence, designed and built in 1679 by Jules Hardouin-Mansart for Duke Anne-Jules de Noailles, suffered extensive damage in the 19th century, including the loss of its central bay and most of its wings, and its gardens were divided into smaller plots.
The Gisèle and Roger Brissard Endowment Fund for the promotion of the hotel's ducal heritage wanted to organise an event marking the 340th anniversary of the building, and asked us to reconstruct the entire estate in its late 17th century configuration, as it appears from research carried out for a book on this "maison de plaisance" published by Artlys in 2016.